Break out your suits and little black dresses and check out Ottawa's classiest culinary establishments. Ottawa is filled with gourmet pleasures they hide in winding roads and busy downtown burrows.
Giovanni's Restaurant

Tucked away in the heart of Little Italy lies a jewel called Giovanni's. With Valet parking and four-star food this restaurant is a must go for those of you who love authentic Italian Food. This restaurant offers exclusive traditional dishes and specialties. Whether you're parting for two or 30 this restaurant accommodates a variety of occasions. I personally know an abundance of foodies who go to Giovanni's on a regular basis to embellish their flavor pallets with their flavorful foods.  Known for outstanding service, hospitality, ambiance and food Giovanni's also caters to wine connoisseurs with the most extensive wine cellars in Ottawa as well as a great selection of spirits.
Signatures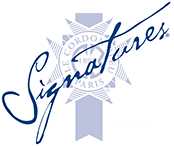 Every aspiring chef dreams to study at the Cordon Bleu in Paris. Ottawa's Cordon Bleu Culinary school sits beside Signatures Restaurant. Located in the historic Munross mansion on Laurier Avenue East, Signatures Restaurant offers sophisticated banquet rooms, whispy winding staircases and crystal chandeliers.
Signatures prides itself on bringing a modern twist to the fine dining experience by combining world class modern French cuisine with old world charm and elegance.
Every week they feature a new original lunch menu as well as Tuesday and Wednesday Night Blind Menu for couples. The blind menu also has a vegetarian option and features a special menu created by Executive Chef Yannick Anton, it includes a bottle of house wine and a four course meals for $119.95 per couple.
Luxe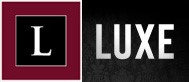 Known as the location to find Ottawa's Best Steak and Burgers Luxe is hidden in the heart of the Byward Market. I have personally tried the Avacado burger at Luxe and it was an unforgettable experience. The flavours soared through my mouth like an eagle flying across the sky, smooth and elegant. This upscale bistro is a must visit for anything from their amazing chocolate martini's to inventive burger menu.
Canal Ritz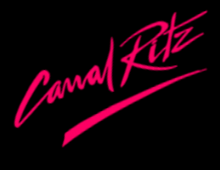 Located on the Rideau River the Canal Ritz is rich in culture not to mention the exceptional view. The menu is modern Italian. The Canal Ritz is well known to Ottawanians and loved by all. Whether you are looking for a fancy place to have a nice glass of wine and enjoy the breath taking scenery, or you're hungry for Italian delicacies The Canal Ritz is a must visit Ottawa Culinary Gem.
The Shore Club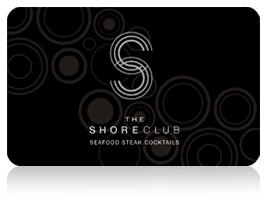 Located in Ottawa's highest rated hotel The Westin Shore Club is a oceanic wonder. The Shore Club was newly remodeled and features a daily fresh sheet which outlines "the finest seafood available" according to their site. You can also reserve the private dining room for business meetings as well as social gatherings.
I personally recommend each of these five places to any patron wanting to enjoy fine dining in Ottawa. Each of these places have a dress code and an esthetically pleasing ambiance to go along side it. Although Ottawa is small we have some hidden culinary Gems that will give your taste buds a run for its' money.